Palliative Care
Palliative care is a different way to look at your illness. One that gives you and your family support in caring for your physical, spiritual and emotional needs. It allows you to tell your healthcare team what you do or do not want – the focus is on YOU.
Why should you choose
palliative care?
OUR PALLIATIVE CARE MODEL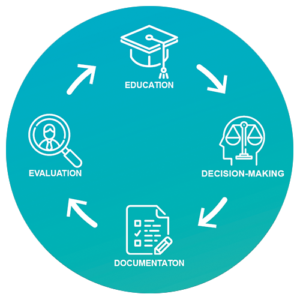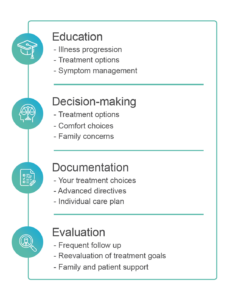 Frequently Asked Questions
What happens when I choose palliative care?
You can expect a provider that supports you. We work with your current doctor to help you decide and document your healthcare choices. We focus on you to allow you to decide what is right for your care.
How do I know if palliative care is right for me or my loved one?
If you or your loved one has a chronic illness that is not expected to go away completely, we can help. We will answer your questions and provide the support you and your family needs.
How much does it cost?
Palliative care is billed to your insurance company as part of your care and is covered by Medicare, Medicaid, and most insurance carriers.
Where do I receive care?
The Palliative care team will visit you and your family where you are. They will speak with you on a regular basis and can answer questions if your condition changes.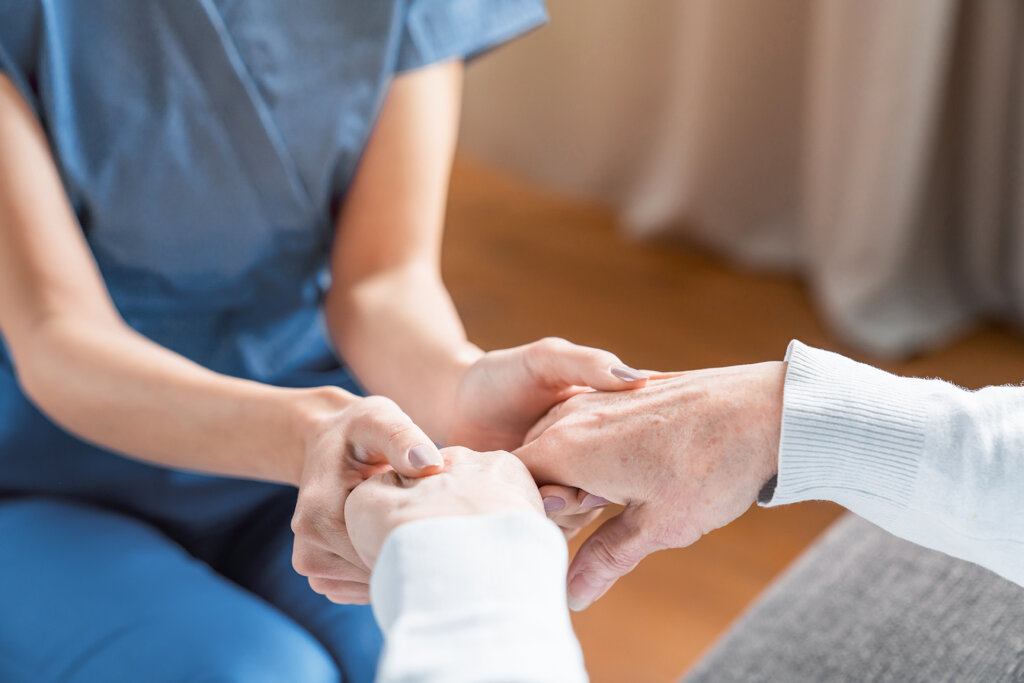 Is Palliative care Hospice? No.
Palliative care can be started at any time after a patient is diagnosed with a long term illness and may continue to receive support for many years. Hospice requires that a patient is in the end stages of life and has an estimated 6 months to live. Another difference is that patient's on Hospice care often have to stop medical treatments such as chemotherapy or dialysis. Pallitiave care allows you to continue any treatments you desire. Both Palliative and Hospice care focus on patient choice. As illness progresses, Hospice is often added when the patient and family are ready.